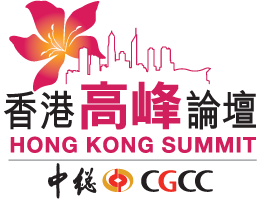 Under the Country's "dual-circulation" strategy, Hong Kong's status as an international metropolis comes into play, connecting the Mainland with the rest of the world. In addition to being a participant in domestic circulation, Hong Kong actively strengthens cooperation with neighboring regions such as members of the ASEAN, facilitating international circulation while opening up new business opportunities in the markets of the Guangdong-Hong Kong-Macao Greater Bay Area and the "Belt & Road" Initiative.
In 2010, the Chinese General Chamber of Commerce (CGCC) organised the first Hong Kong Summit, which was again staged in 2012 and 2017. This year, the event will return with the theme "Emerging Opportunities in a New Paradigm of Regional Cooperation". Bringing together trade officials, business leaders, experts and academics from Hong Kong, the Mainland and various countries, the Summit, organised both online and offline, will examine opportunities and Hong Kong's role in regional trade cooperation under the post-pandemic "new normal", and explore ways to deepen regional cooperation through industrial innovation.
Co-organised by CGCC and the China Council for the Promotion of International Trade, the 2022 Hong Kong Summit is an accredited event celebrating the 25th anniversary of the establishment of the Hong Kong Special Administrative Region (HKSAR). Supporting organisations of the event include the HKSAR government and the Hong Kong Trade Development Council.